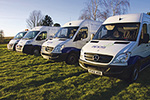 APPS UK has been working nationally within the waste industry for a number of decades, dealing with odour and dust related issues by utilising our Airborne 10 range of absorption technologies within a number of waste sectors – such as household waste, waste water, composting, food waste, quarries, C&D and IBA to name a few.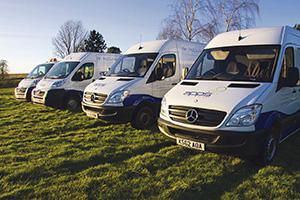 This is due to the friendly environmental nature of the product and the success of its absorption abilities. Furthermore, our Airborne Technology is endorsed by both the rail industry and London Underground to help remove ballast dust and Diesel Engine Exhaust Emissions.
We offer free site assessments, detailed reports and installation plans for our static equipment, which is suitable for both internal and external applications. We also offer a full range of mobile equipment, uniquely designed for all types of sites and their environments. This equipment is available for hire or purchase.
Our aim is to offer the best cost effective sustainable solutions for capital expenditure and including operational expenditure.
APPS UK offers static equipment, mobile equipment, rentals, ex-rental purchases, maintenance, service contracts, payment plans and finance packages.
For any further information, please contact 01480 458888.