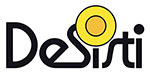 De Sisti UK is the UK distributor for all De Sisti lighting equipment manufactured since 1982 in Italy; the UK base is also the operational headquarters for De Sisti worldwide projects.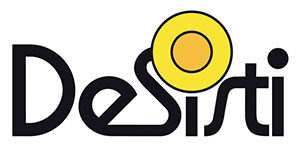 De Sisti is the market leader in studio LEDs, with keylights from 30 to 1,500 watts and soft-lights from 60 to 360 watts with recent launches of products for film and locations.
De Sisti manufactures all the lighting products required for equipping TV studios, with motorised and manual suspension systems with lighting hoists, telescopes and pantographs supported from a wide range of beams and rails all manufactured from extruded aluminium for the lightness but extruded for strength over long runs.
The motorised suspension solutions may be controlled from a wide variety of simple or sophisticated controllers; some of these enable the operational height to be measured and stored such that weekly shows can be quickly rigged in a studio for continuity of the lighting by replay of a memory.
In the last 2 years De Sisti has been highly successful with the Piccoletto small 30W Fresnel fixture and Softled 1 suspended via a DMX controlled lighting track. Radio studios wanting to light the studios to stream video on the internet included BBC Radio 5, BBC Wales, Virgin Radio, Talk Sport and Global Radio.
Please come and see us at BVE 2020 we are the sponsor of the lighting section.
M 07785 233073
nick@desistilighting.co.uk