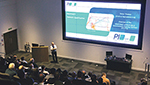 Sustainability Today is proud to announce that PI UK has been selected to receive our Industrial Networking Systems Company of the Year award.
PI UK is part of PROFIBUS & PROFINET International (PI), the largest automation community in the world responsible for PROFIBUS and PROFINET, the two most important enabling technologies in automation today.
Established in Germany in 1989 by a group of leading equipment manufacturers and technical universities, the organisation had the goal of helping German industry automate as many production processes as possible and link them effectively to IT management systems. PI UK was set up in 1993 in order to bring these technologies and related products to the UK.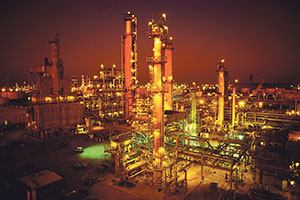 PI works closely with other automation organisations to develop and enhance international standards that improve productivity while keeping energy consumption and waste to an absolute minimum. They manage and monitor the certification process for testing products and training installers, designers and engineers.
Serving an exceptionally wide range of industries, including energy management, pulp and paper, chemical, utilities, pharmaceutical, food and drink, and numerous others, PI's technologies bring substantial benefits to an astounding number of companies. One example is Coca-Cola; since 2011, Coca-Cola has been using PROFIBUS DP to manage their entire production line in their Mannheim, Germany production plant, from the bottle washer, to filler, to labeller, and to packer.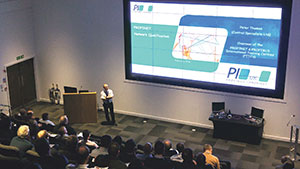 Another example is General Electric; GE employs PROFINET in its power generation businesses to monitor and produce electricity for utilities and their customers around the world. Finally, Shell achieved cost savings of 50% during the installation of its Hamburg, Germany plant due to using PROFIBUS to minimise wiring and hardware. It currently blends 350,000 tons of oil per year using PROFIBUS PA.
Many more examples of how PROFIBUS and PROFINET are being used to save energy, cost and other resources can be found on the PI website at: https://www.profibus.com/technology/case-studies/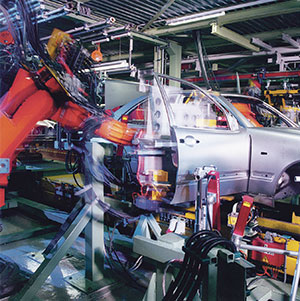 A particularly interesting innovation is PI's PROFIenergy Profile, developed to help automation users minimise energy consumption, cut costs and comply with increasingly stringent 'green' obligations. Existing methods are often crude, expensive and hard to manage, such as switching off equipment manually or installing semi-automated shut-down systems. This is where PROFIenergy comes in; the Profile enables control devices, such as PLCs, to send commands to Energy Consuming Units (ECU) to signal pauses, like lunch breaks, holidays, random line stoppages or peak lead conditions. On receipt of PROFIenergy commands, the software 'agents' in the ECU firmware initiate pre-defined 'sleep' modes for the duration of the pause.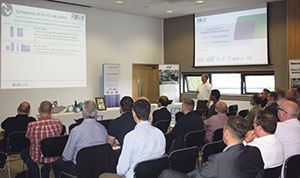 Constantly looking for ways to benefit the industry, PI UK hosted a free-to-attend training opportunity in Manchester on June 26th this year, which paid close attention to Industry 4.0 and the Industrial Internet of Things (IIoT). The event addressed key practical issues arising from the use of digital communication technologies in automated manufacturing and process industry applications, covering key application areas such as control systems and energy management, pulp and paper, chemical, utilities, pharmaceutical, mechanical handling and logistics, robotics, automotive engineering, electrical and electronics assembly, packaging and printing. Focusing on the practical aspects of using PROFINET, PROFIBUS and IO-Link, from system design and safety considerations through to fault-finding and maintenance, it was an unmissable event which offered a valuable training opportunity.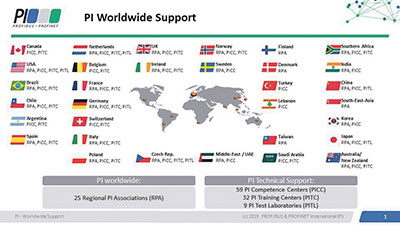 Some of the presentations on the day included PROFIBUS network design for process industries, the fundamental principles of good network design for PROFINET systems, industrial network commissioning and testing, PROFIBUS and PROFINET device configuration tools, and finally an explanation of the Industrial Internet of Things, Industry 4.0 and Big Data, and how PROFINET is placed as the ideal Industrial Fieldbus to fulfil these.
In addition to these presentations, the event also hosted an exhibition with live product demonstrations, providing an excellent opportunity for designers, production/system engineers, instrument technicians/engineers and C&I engineers who are involved in the design, operation and maintenance of modern automated factories and process plant. Exhibitors included Belcom Cables, a specialist supplier of industrial automation cables, HMS Industrial Networks who have an extensive portfolio which includes network gateways, wireless and cloud-based solutions, and Endress+Hauser, one of the first companies to supply both PROFIBUS DP/PA and PROFINET compliant field devices.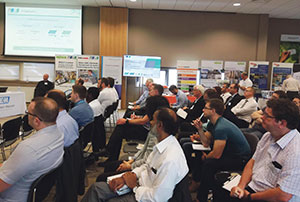 PI UK has a busy calendar of exciting and valuable events, and if their seminar on 26th June is anything to go by, these are unmissable opportunities for an extensive range of companies. To ensure people don't miss out on the next event, PI UK is encouraging people to register on their mailing list to be the first to be informed of future opportunities and seminars, via this link: http://eepurl.com/c8cFYf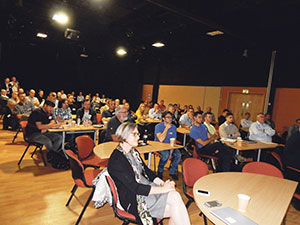 As well as this, PI UK offers five different levels of membership to cover a wide range of requirements, and are encouraging companies and institutions to join the organisation as users of its technology. Depending on the level of membership selected, there is also free access to patented IP related to PI's technology, which is of significant benefit to any company wishing to manufacture PROFIBUS, PROFINET or IO-LINK compatible products. PI offers a wealth of advantages for its members, including free access to all PROFIBUS, PROFINET and IO-Link documentation, discounts on training, participation in events and much more. For more information on becoming a member and its full range of benefits, head to this page: https://profibusgroup.com/membership/
Looking to the future, PI is continuing to develop and deliver industrial standards that will help manufacturing and process industries meet and exceed their productivity and sustainability targets. Indeed, with over 80 million nodes installed worldwide, PI is a market leader in providing state of the art digital communications, expertly addressing all their customers' needs – at plant level, in the Cloud or at the Edge.
For more information on their full range of services, head to their website or use the contact details below.
T 020 8144 9597
www.profibus.com
www.profibusgroup.com