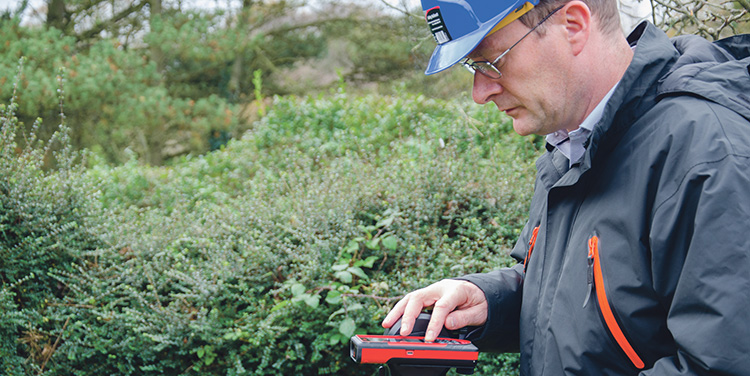 In this issue of Sustainability Today we have chosen to select Handel Rating Consultancy as our Low Carbon Consultancy of the Month for the company's ongoing encouragement and commitment to providing its clients with business rates consultancy services for the low carbon sector.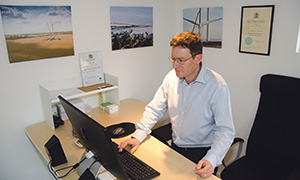 Established in 2015 by Chris Handel, Chris is a RICS Chartered Surveyor with 25 years' of professional experience and is an expert in the low carbon energy generation sector. Chris and Handel Rating Consultants has gained an impressive reputation for delivering a top quality service for clients and has achieved market leading results in the sector across national portfolios and individual sites. Using his expansive knowledge, Chris has propelled Handel Rating Consultants into becoming renowned for securing substantial operating cost savings for renewable energy developers and operators including JLEN, Energiekontor, and many Anaerobic Digester operators and developers including Biogen, Future Biogas, Ixora and Material Change.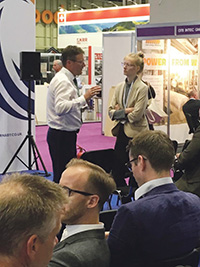 Handel Rating Consultants is the only business rates advisors in the UK that is solely focused on the low carbon sector and helps to lessen the burden that business rates impose on the low carbon generation sector.
"My sole purpose is to manage and mitigate the burden of business rates for the low carbon industry." Stated Chris Handel, "I undertake surveys and valuations for business rates and negotiate on behalf of my client, to challenge the methodology of the business rate authorities."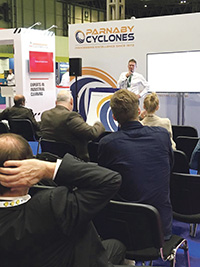 Business rates in England, Scotland, Wales and Northern Ireland is a tax on the occupation of non-domestic property. Currently, business rates raise around £30 billion annually for the UK and act as an important source of funding for local services.
For many site developers, operators and owners of low carbon generators and recycling and waste management, business rates is now a very substantial operating expense. Providing a financial burden for its operators, business rates is a complex process to navigate and can even deter a developer from a project altogether. With this in mind, finding an experienced advisor to professionally manage the tax for ratepayers, provides a guided solution and can deliver substantial rates refunds and reduced tax bills for many years in the future.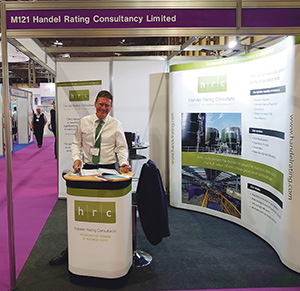 With its industry expertise spanning across solar energy, combined heat and power, wind power and energy from waste; Handel Rating Consultants provides its clients with business rates valuation and negotiations cost management services to provide a proactive strategy to ensure that its clients benefit from the most competitive business rate charges in the sector. "It's all about ensuring that the operator isn't paying more in business rates than they should." Chris explained, "I help them to keep their tax as low and as affordable as possible."
Handel Rating Consultants works closely with its clients and advocates on their behalf to appeal and negotiate reductions in rateable value. The company provides services for new developments, operational portfolios, changing physical circumstances, rates relief, and rates management and budgeting.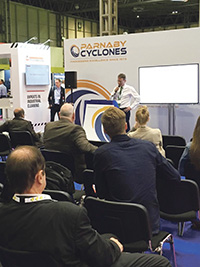 "The basis of tax is complicated." Chris elaborated, "This form of taxation is continuously rising and it's important that business rate payers are well represented by a Chartered Surveyor with an extensive track record in in this sector."
Through Handel Rating Consultants services, Chris builds an understanding of his client's business rate expenditure and implements ways to reduce the cost for the operator. The company's services are designed to reduce costs, maximise tax reliefs and refunds, and manage future risk presented by this tax.
Chris has worked with a multitude of different clients throughout the UK, "I've worked with clients from individual farmers up to huge portfolios."
In terms of recent developments, Chris is leading a significant class action challenging the rates valuation model used by rate authorities to assess rates charges for both food waste and crop fed AD plants. Chris' test case has the potential to reduce operator's rates bills by around a third.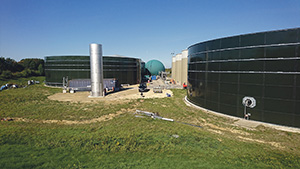 "My test case challenges are very significant for the sector," Chris continued. "Settlement should be reached this year and in order for individual operators to benefit they must formally register and go through a check process. To do this without seeking assistance from a rating professional, risks inadvertently putting up your tax bill."
Under the government's new plan to tackle the effects of climate change, the UK plans to cut its greenhouse gas emissions to net zero by 2050. Embracing and encouraging this aim, Chris stated that business rates must not be prohibitive to this sector. Operators, site developers and owners need now more than ever to be encouraged to continue investing in producing low carbon forms of energy.
Speaking of the company's future plans, Chris stated that Handel Rating Consultants plans, "to continue to be the UK leading advisor for this sector and to help implement the government's net zero emissions target by 2050 by making business rates an affordable and reasonable tax across the low carbon sector."
M 07985 813859
www.handelrating.com