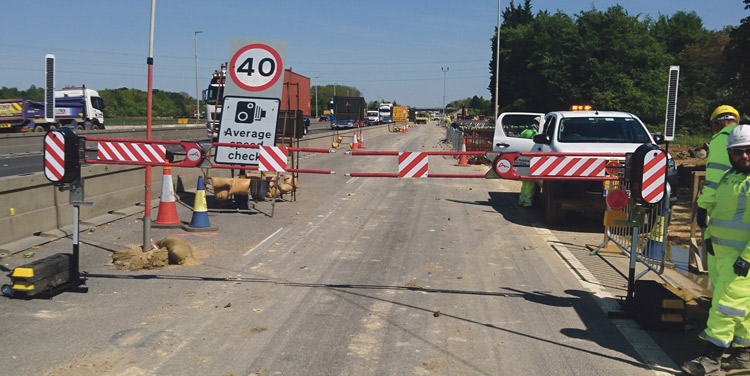 Tradex News is proud to announce that Dofygate Ltd has been selected as our Barrier Solutions Company of the Month, for its innovative solar powered gates which are revolutionising farming and industry operations across the country.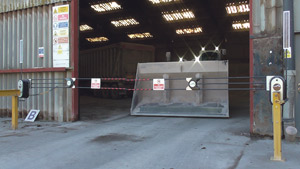 Established in July 2011 by Jim Alston, Dofygate is based in Norfolk, where the initial idea for the gate began. Jim's friend, Oliver Chastney, was asked for advice having just retired as Managing Director of a company manufacturing and selling packaging machinery around the world. He then became a Director of Dofygate Ltd, which is a subsidiary of Calthorpe Farm Ltd.
"We offer a unique product designed and built by us in Norfolk, from parts made to our design manufactured by UK-based machinists," said Jim. "Originally the gate was developed to enable easy access into and out of animal enclosures. The problem is entering and leaving on your own, in a vehicle, and not letting the animals escape. This means it is necessary to get in and out of the vehicle cab four times just to straw out a yard or feed a group in a field. The parameters set out to make this work were then found to match what other industries needed to control traffic."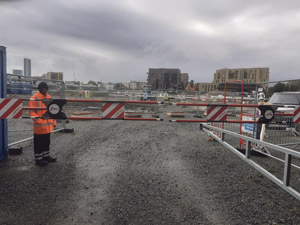 Offering numerous significant benefits, the Dofygate requires no external power source, using a solar panel and battery incorporated into each unit for year round use. This means there is no need to lay cables or provide a wiring point. What's more, the gate opens in just 3.5 seconds, so there is no hold up for authorised users. Along with automatic closing and a full range of options, there is a set up to suit all situations. Moreover, the gate's unique design means a clutch can be incorporated that allows the gate to swing away from an impact, saving the arm.
This revolutionary solution is solving problems in a range of areas, including agriculture, construction, traffic management and access control. "The gate is primarily aimed at biosecurity measures on poultry sites, traffic control onto building sites and access control where power is difficult to supply," Jim elaborated.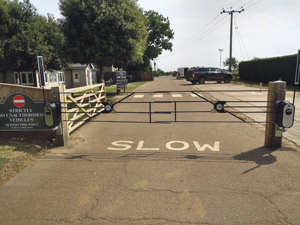 Indeed, the Dofygate significantly increases the biosecurity of any premises, thanks to being easy to use, quick to operate and boasting automatic opening and closing, which ensures a fully controlled and safe site. What's more, the Dofygate can be made mobile with the Wheely Stand, a unique addition which means the gate can go from the van to a working barrier in just three and a half minutes. All you need to do is wheel the gate into place and turn it on.
With a dedication to constant development, the company has recently updated the design of the gate to create a newer and better version, using everything learned from the original product. Moving forward, Dofygate will be focusing on exporting the product into Ireland, with further international expansion also on the horizon. "The gate packages up in its assembled state, so anywhere is possible," said Jim.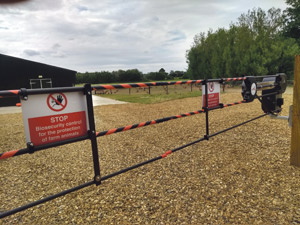 Dofygate has a number of trade shows planned for 2020. Having already attending LAMMA at the NEC, Birmingham, Dofygate will also be attending the Health & Safety Event at the NEC, Birmingham and the Safety & Health Expo at ExCeL, London. If you would like to find out more information on the extensive benefits offered by Dofygate, head to the website or get in touch using the contact details below.
T 01263 493102
sales@dofygate.co.uk
www.dofygate.co.uk