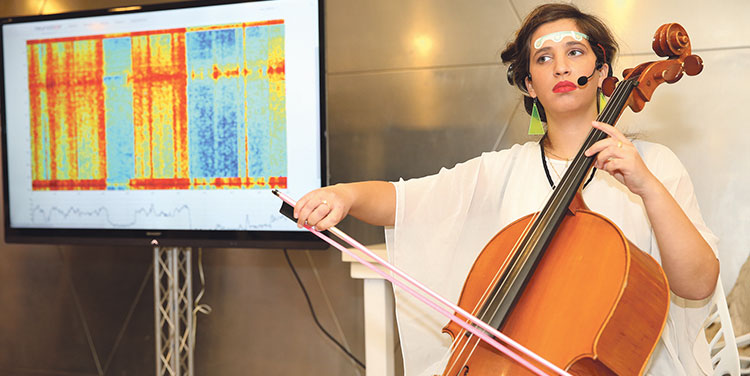 Tradex News is proud to announce that Neurosteer has been chosen to receive our Brain Health Company of the Year award, for its pioneering development of a solution for the early detection and more effective treatment of a variety of neurological disorders.

Neurosteer was established in 2015 by Professor Nathan Intrator, who spent a number of years carrying out dedicated research before founding the company to further develop and commercialise his technology.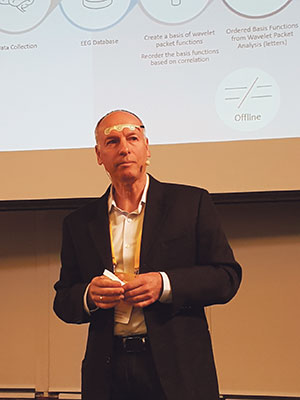 As the world's first medical-grade, real-time brain-sensing wearable platform, Neurosteer combines neuroscience, advanced signal processing algorithms and machine learning to capture brain activity, interpret brain dynamics, and detect different cognitive and emotional states in real-time. Such a tool is essential for the assessment and care of patients with neurological disorders. Neurosteer's patented product is currently being validated in clinical trials and is being used by pharmaceutical companies for patient screening and efficacy testing of new drugs. "It can provide massively deployed patient screening and thus, help speed up research into these new drugs," explained Nathan, "ensuring people are getting the best possible treatment for neurodegenerative disorders."
Neurosteer's main focus is on delivering objective biomarkers that identify the early signs of dementia, Parkinson's, Alzheimer's diseases. "Earlier intervention can slow down the progression of neurodegenerative disorders," said Nathan. "Neurosteer can automatically assess cognitive brain health, reducing the need for MRI scans, which involve expensive equipment. Our tests are much more accessible and can be used in the doctor's office or at home. There is no need for a skilled clinician to initiate the test or a neurologist to interpret the results."
Currently, there are no standard tests with objective metrics for assessing and monitoring the most common neurological and psychiatric disorders. Moreover, existing brain scanning tools are both expensive and difficult to administer. Neurosteer is dedicated to solving this by introducing affordable and easy-to-use assessment that provides objective biomarkers for different neurological disorders.
Using an adhesive forehead EEG-patch connected to a pocket-sized device, Neurosteer wirelessly transmits electrical brain activity data to the cloud. Then, proprietary algorithms decompose the single-EEG-channel into over 100 individual brain-activity components for real-time analysis and display on a web-based dashboard. Neurosteer utilizes AI and machine learning to produce high-level biomarkers that are associated with different brain states and neurological disorders.
This process leads to a range of benefits, including more affordable screening, continuous patient monitoring, optimised neurostimulation and intervention, all of which result in improved neurological treatment and outcome of clinical trials.
"The company is progressing well with clinical trials towards FDA and CE clearance," Nathan explained. "We're hoping to continue this growth and complete further investments so we can build on our technological advancements."
Outside of its main focus, Neurosteer provides a platform for researchers and users to monitor and assess brain activity in real-time for different applications. "A recent challenging application was real-time monitoring and interpreting the brain activity of two New York marathon runners. We were able to demonstrate reading of brain activity that is less sensitive to movement artefacts and to the extreme sweat of such intense physical activity.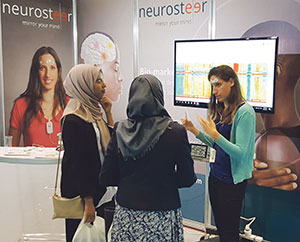 "Specifically, we could see that one of the runners meditated during large portions of the run, while the other didn't. Such meditation is of course helpful as it decreases the oxygen consumption in the brain, leaving more oxygen to the muscles during the physical activity.
"Demonstrating robust real-time brain activity interpretation during intense physical activity is important for a number of applications ranging from brain training and neuro-feedback in sports, to other extreme actions such as stock market trading, to monitoring of special forces during operation, enabling remote access that can detect fatigue, executive functioning, and stress."
Another recent project that has to do with cognitive functioning is the Surgical Metrics Project, which aims at assessing surgical decision making. This project is sponsored by the American College of Surgeons (ACS) and is led by Prof. Carla Pugh, from Stanford medical school. At the recent meeting of the ACS, over 200 surgeons participated in the cognitive assessment and performed a common operation while fitted with wearable technology to measure their surgical thinking and technique. Neurosteer provided a 10-minute automatic cognitive assessment and monitoring of brain activity during the surgery.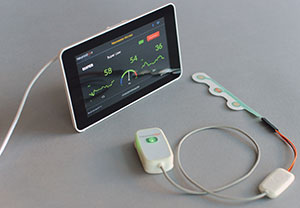 Prof. Pugh who is an expert in training and quantifying surgical skills, intends to bring new and detailed training and evaluation methods to surgical practice, and help surgeons quantify their experience. "Prof. Pugh evaluated several EEG-based technologies, and we are delighted that she chose Neurosteer's technology to be part of this innovative project. This research will help extend the professional life of surgeons, based on their abilities not their age, by providing objective evaluation of surgical and cognitive performance", said Nathan.
For more information on Neurosteer and its ground-breaking technology, head to the website or get in touch using the contact details below.
T +1 401 837-0351
info@neurosteer.com
www.neurosteer.com