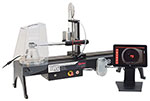 Guaranteeing accuracy and efficiency, Norbar Torque Tool's latest innovation, the Torque Wrench Calibrator Auto (TWC Auto), is a wrench loading system that enables testing and calibrations of click, dial and electronic torque wrench designs in accordance with the revised BS EN ISO 6789:2017 standard.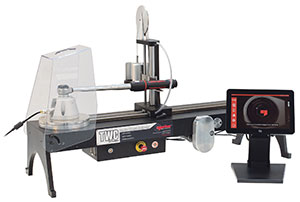 As stipulated by the 2017 version of the standard, parasitic forces within the calibration system must now be eliminated. This is where Norbar's patented counterbalanced reaction is crucial, achieving the required self-alignment and balancing out the weight of the wrench. The rotating transducer design also ensures the load is applied at 90° to the torque wrench handle for unbeaten precision.
In addition, the TWC Auto, which is available in two capacities (up to 400.0 N·m and up to 1500.0 N·m), benefits from data gathering capabilities and an automated process management system. The TWC Auto will calculate the uncertainty figure, which needs to be included within the calibration certificate, and also boasts a calibration job management system for booking calibrations and recording the progress of previous jobs.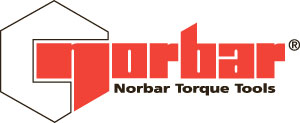 For enhanced efficiency, the intelligent rate control system provides fast cycling of tools, all while the inbuilt data analysis and certification generation seamlessly moves from calibration/conformance procedures to certificate generation, with no third-party software required. Thanks to the inbuilt storage, several years' worth of calibration data and uncertainty data can be recorded.
The TWC Auto comes fitted with a touchscreen User Interface, as well as a flexible tool template system which minimises the number of templates required to cover a wide range of tools. For faster set up, a programmable calibration work flow can be activated for each template.
Philip Brodey, Sales Director at Norbar Torque Tools, commented "The ISO 6789:2017 standard has extremely specific requirements for the equipment used in torque wrench conformance testing and calibration. Using our expertise on the standard's revisions, we've designed the TWC Auto – a wrench loading solution which will offer total peace of mind to end users who will be able to operate in the knowledge that the tools they are using are always correctly and routinely calibrated."
T +44 (0)1295 753600
enquiries@norbar.com