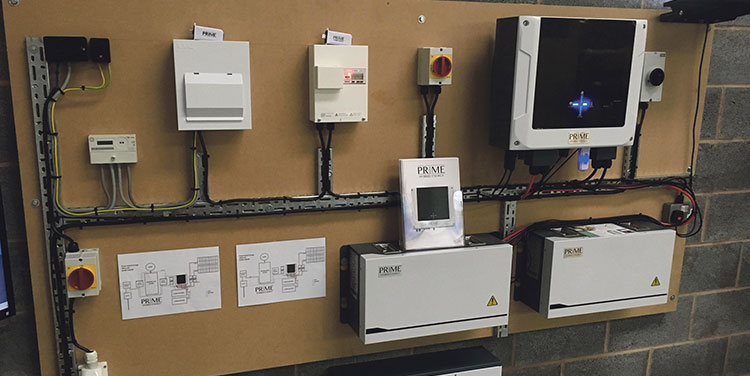 At Sustainability Today we are aware of the constantly evolving nature of the business and industrial markets. In keeping with this we strive to bring our readers the most innovative companies and solutions providers.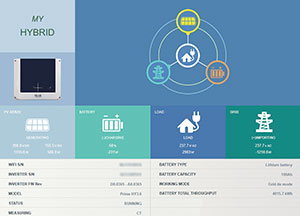 Subsequently, we have chosen for this issue's Energy Company of the Month Prime Hybrid Energy. Prime Hybrid Energy is reimagining the manner with which we can produce and store energy and cutting the cost of doing so.
Prime Hybrid Energy is saving customers nationwide 50-80% on their energy bills. The company, which was established as an independent subsidiary of AforeUK two years ago, has since expanded its horizons and garnered a gleaming reputation as a forward-thinking energy solutions provider. The company reaches both private and commercial markets and works closely with social housing organisations to help solve fuel poverty and reduce ever increasing demands on the grid.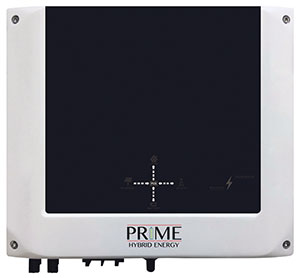 The significance of being environmentally conscious when finding energy solutions is increasing. With energy sources running low and the damaging effects current energy sources have had on the environment becoming increasingly apparent, more and more businesses are trying to incorporate or provide cleaner and greener solutions. Finding these solutions however requires a great deal more than simply wanting to. An unwavering dedication to research and development is essential to securing the most viable, cost effective and environmentally driven energy solutions.

Prime Hybrid Energy designs and manufactures hardware that in turn couples with its in house designed software and battery technologies. This greatly minimises potential losses and helps work towards grid neutrality, reducing grid dependency and ultimately contributing to a cleaner environment. As a result, the company has won the Energy Capital Innovation Challenge, a prestigious award offered only to companies of the highest calibre. This kind of recognition is indicative of the kind of future that Prime Hybrid Energy surely has ahead of it.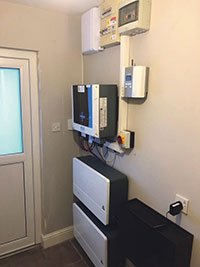 Prime Hybrid Energy's domestic system is vertically integrated meaning they manufacture the hybrid inverter, batteries, metering solution and, of course, the software. This can then all be controlled by the Cloud-based platform myenergycloud.com. This enables the system to work individually or as a group to form a virtual power plant, to enable peer-to-peer trading or to take part in the commodities market, whichever is best for the client.
The software that the company designs and manufactures is bespoke for commercial systems, and made to fit the exact requirements of the customer in question. Listening to the needs and wants of the customer is integral to the success of any business, but when attempting to save people money, keeping the customer at the centre of the business is especially imperative. Each system produced by Prime Hybrid Energy will be site specific and so making sure that the customer is fully involved in the design and development process is crucial to producing the most effective solution. Subsequently the company offers a consultancy service aimed at clarifying the key performance points of the system needed and to secure the most cost effective solution.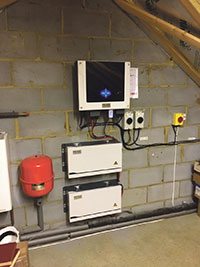 Once a system is designed, developed and installed Prime Hybrid Energy provides a market leading after sales service. The company monitors its customers' systems on their behalf and reduces necessary down time to the very minimum. The company also has links worldwide with approved installers which allows for a rapid reactive maintenance and a quick turnaround of any problem. The company can also JV, part finance, 100% finance or provide a combination of all options. Being confident enough to stand by its products with its own capital proves to customers that Prime Hybrid Energy can be well-trusted.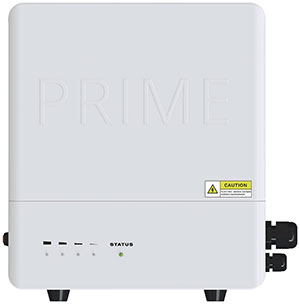 Prime Hybrid Energy, together with installation partner Avonside Renewables and distribution partner Smith Bros Doncaster, has recently landed a contract for the largest social housing renewables project of its kind in the UK. The project is being orchestrated by Together Housing and is based in the Blackburn area. Prime Hybrid Energy is supplying the entirety of the project with its hybrid inverter, battery storage, metering and monitoring solutions, a sure testimony to the brilliance of the company's systems. The ambitiousness with which Prime Hybrid Energy takes on projects of this size is what has come to be expected of a company of its magnitude. The company is also in talks with a major energy supplier and one of the world's largest financiers regarding supplying the hardware for their energy solutions.
After having already won much popularity and garnered a reputation as a reliable and trustworthy energy solutions provider, the future looks nothing but bright for Prime Hybrid Energy. Despite the constantly changing nature of the market, Prime Hybrid Energy remains flexible and adaptable. This allows it to constantly provide solutions to a number of different customers in a number of different situations. The company plans on expanding its network and building new and exciting relationships and helping more people save time, money and the environment when looking for new energy sources.
For more information on Prime Hybrid Energy, visit its company website or get in touch via the details listed below:
T 01283 528108
www.primehybridenergy.com