Within this issue of Tradex News we have selected Archiware GmbH as our Data Management Software Company of the Month.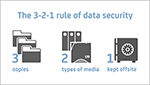 A-B-C for different storage strategies The Archiware P5 software suite delivers modules for securing data at different stages in its life cycle: Archive for long-term data preservation, Backup for disaster recovery and Cloning for failover or data transfer.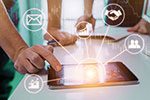 Here at Tradex News, we would like to present Halpenfield with our esteemed Digital Specialists Company of the Month profile as a result of their expert way of navigating businesses through the digital world.