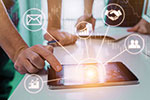 Here at Tradex News, we would like to present Halpenfield with our esteemed Digital Specialists Company of the Month profile as a result of their expert way of navigating businesses through the digital world.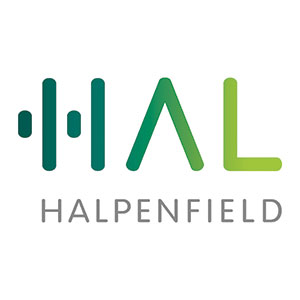 Halpenfield was established in 2004 by Heather Beardmore Halpenfield, and today stands as one of the UK's most trusted providers of BI and data analytics. Based in Milton Keynes, the company help clients bring their business into the digital age, whether by moving their data and processes onto the cloud, running data analyses or providing detailed business reports.
Passionate about busting all things data, HAL can help clients to design accurate and in-depth reporting solutions, as well as deploy and manage their analytics, so that they can easily analyse the business and make better informed decisions. Better yet, for those companies who are looking to make the leap to digital platforms, HAL can help them transition to cloud based software or even devise a hybrid system of sorts, with some of the business ran online and some by hand. HAL have worked with clients of all shapes and sizes, big and small, from across numerous different industries, all of whom have their own unique set up with their own unique needs.
We spoke to Heather who explained exactly how HAL can help, "HAL assists companies to organise, analyse and visualise their data. We also specialise in helping companies move to cloud implementations. We are a full-service consultancy; providing everything from application design to architecture and development. We provide a full support service and also a complete managed service offering.
"We have partnerships with a number of leading software companies and Cloud vendors, and we are able to tailor solutions to the needs of their client rather than compromise the needs of a client to a single software product."
Some of their partners include Amazon Web Services and Snowflake, who are renowned across the UK for their excellent digital solutions which are helping businesses take advantage of the Internet of Things. For those businesses who do not have or can't afford their own hardware or infrastructure, HAL provides a very necessary link to the online world, where they can easily and quickly conduct business online, store data, or deal with communications. Heather adds, "Many companies are considering moving to cloud implementations as this can offer a number of significant cost and performance advantages."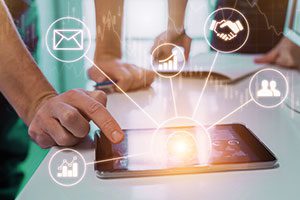 Amazon Web Services provides a cost-effective cloud hosting platform which clients can rent to use. Clients pay for only as much as they use as opposed to a set amount which may far outweigh the amount they use. Similarly, Snowflake is a cloud based SAS database that is built into the cloud and which clients can use for easy data storage and access. Snowflake is exceptionally easy to use, as well as being flexible and able to expand and contract in relation to usage.
Right now, HAL are currently working to develop a new range of solutions with more versatility and advanced capabilities. You can catch them exhibiting at this year's Big Data London in November, where they will be showcasing their many services and connecting with clients and industry peers. No matter the query or task, any type of business is invited to get in contact with the team at HAL in order to discuss their needs and figure out a customised solution just for them.
Be sure to give HAL a call on the number provided, or to find out more information, why not check out the website below.
T 0190 855 0229
www.halpenfield.co.uk